Part of my Dossier includes 6 pictures of myself, family, home, etc. Then, there is 1, and only 1 picture that goes into the infamous 'Matching Room.'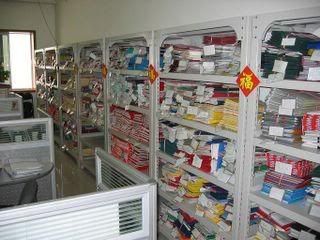 (This is a picture of the Matching Room) Each and every one of these files represents a person/couple just like me who is anxiously waiting for the referral of their child. No wonder it takes a while to receive it! The files represented here are for people throughout the world who have been approved by the Chinese government to adopt a child and now each child will be perfectly matched to their parent(s)!
I know that God has already matched Hannah and I but it's still neat to think that He will match us in this very room. There is only 1 picture that will make it to the actual 'matching room' and this is it: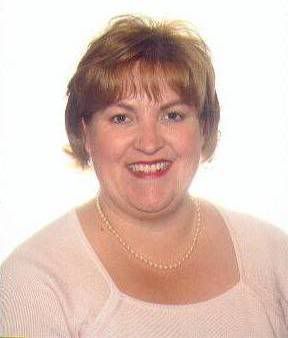 You can imagine my original horror when I was told that it was my Passport picture that went to the matching room. Nooooo! Too scary! If you're really brave (and I mean
really
brave) you can click
here
and see the picture I thought my daughter was going to be matched to. Yikes! Since we can't smile for Passport pictures in Canada, about the only thing missing from that mug shot is a number board! Phew....so glad I was allowed to have a new Passport sized picture taken where I could smile! Oh so happy! I'm not sure what features they're looking for as there's not going to be a lot alike between us looks wise but somehow they do this and absolutely everyone says their child is the perfect match for them!
I do find myself thinking at times, 'I wonder what she'll inherit from me? My smile? My fingers?' And then I catch myself. Hannah is so much a part of my life already that I briefly forget we are going to meet via adoption rather than be related biologically. That just fine with me and she also won't have to worry about inheriting Mommy's lesser-attractive body parts either!