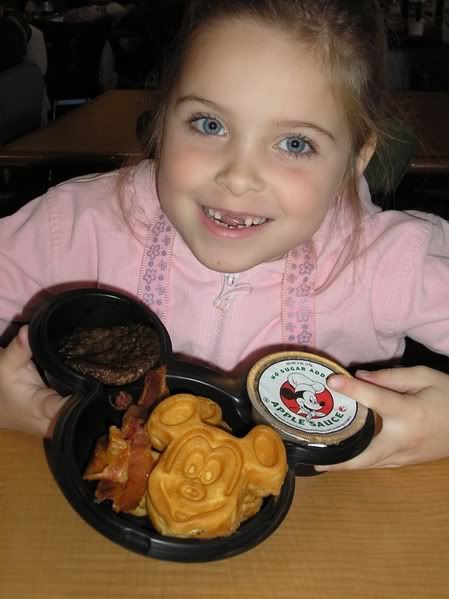 Tuesday morning we started off by having breakfast at our hotel. R's b'fast came complete with a Mickey shaped plate, waffle and apple sauce.
Epcot was the park of the day as we had lunch booked in 'The Land' pavilion in the late afternoon. We stopped for a snack at 'The Coral Reef Restaurant' which was a neat experience. It's normally 'fine dining' but for us it was 'fine snacking' that day! The Coral Reef is one of those little known restaurants that offers something unique.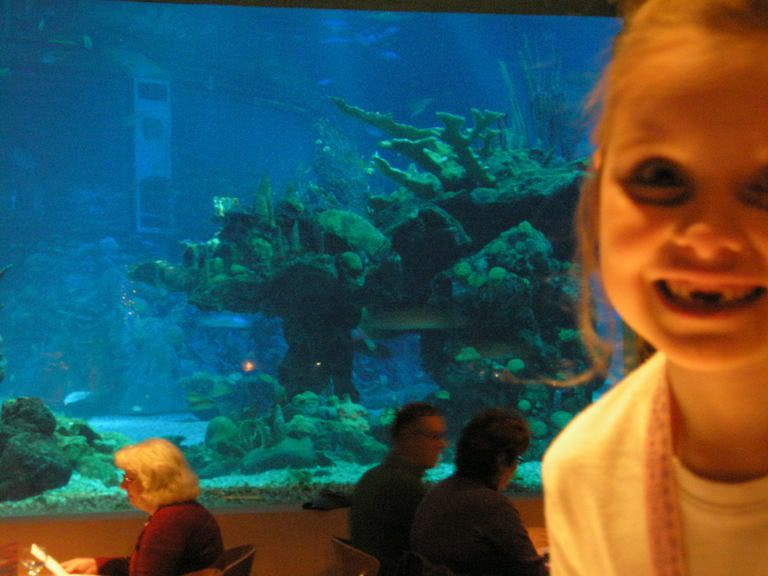 The one wall of the restaurant is the aquarium tank, below sea level so while eating you're watching the fish, sharks and sometimes scuba divers swim by. Hmm...wonder if the fish were more than a little concerned that the main dishes served in the restaurant are seafood!
While visiting 'The Living Seas' pavilion, we took in one of Disney's newest attractions, 'Turtle Talk with Crush.' Absolutely amazing and a must see!!! We sat in the 'people tank' while Crush visited with us from his aquarium. He was quick to point out that we had no water in our people tank so he couldn't figure out how we were breathing! This interactive show is great! Crush talks with the kids who are sitting on the floor of the people tank and answers their questions. All I can say is it was a ton of fun and full of Disney magic! Don't miss it if you go!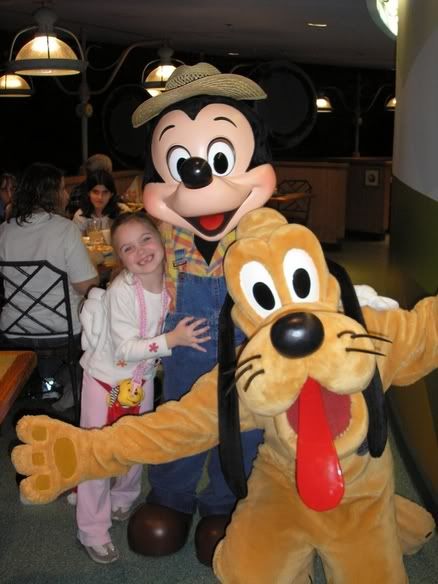 Lunch was a quiet affair with only 3 other families we could see in this restaurant that rotates through 'The Land' ride and other attractions! (Late seatings for character dining often finds smaller crowds and thus lots of time with the characters!) Mickey, Pluto, Chip and Dale all came to our table at least 3 times before heading in for a snack. Rebecca enjoyed figuring out what kind of snack each character might like. Nuts were always in order for Chip and Dale but Mickey alternated between cheese and ice cream! (I'd go for the ice cream if I were you Mickey!)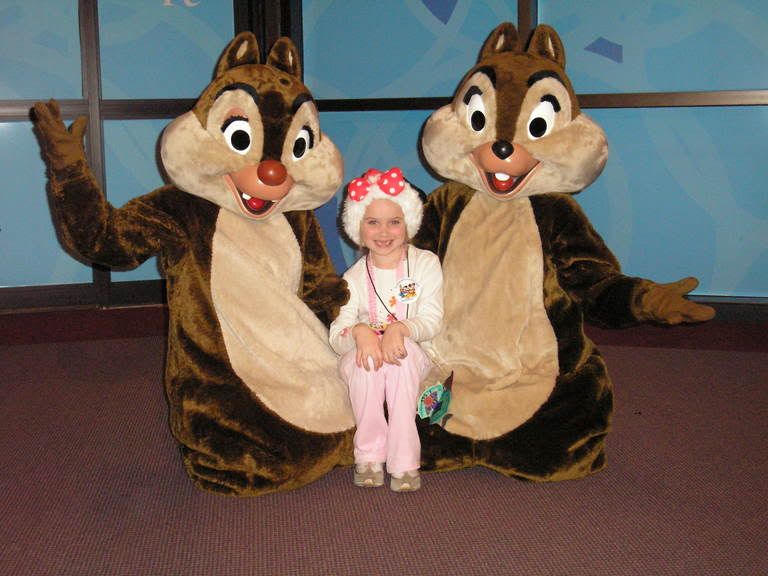 After lunch we headed to R's favourite place at Epcot - Character Connection. Are you surprised? I'm guessing you're quickly seeing a theme here and meeting characters was the highlight of her trip.
By this point in our day, evening was upon us and darkness had set in. This offers a whole other side of Disney! We spent time watching the huge fountain that danced and changed colours as Christmas music filled the air.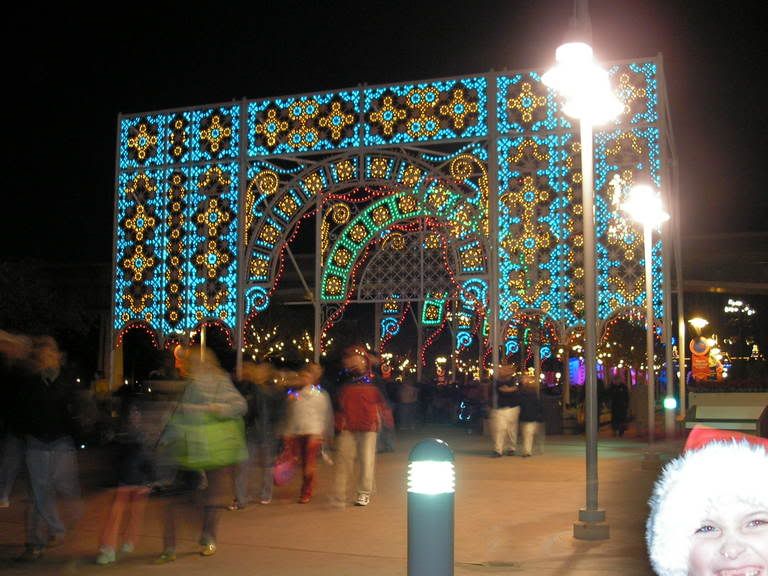 From there we walked under the wonderfully lit archway bridging the transition between Future World and the World Showcase. We were women on a mission to find the best seat we could for the upcoming fireworks display but had plenty of time to find just the right spot.
On our trip around the world we took time in Mexico to try on the perfect sombrero! A stop in China (of course!) allowed me the opportunity to purchase a flag of China. We continued around the world stopping to purchase a pretzel in Germany, listen to a choir in the United States and finally find our perfect viewing spot for the fireworks - in Canada!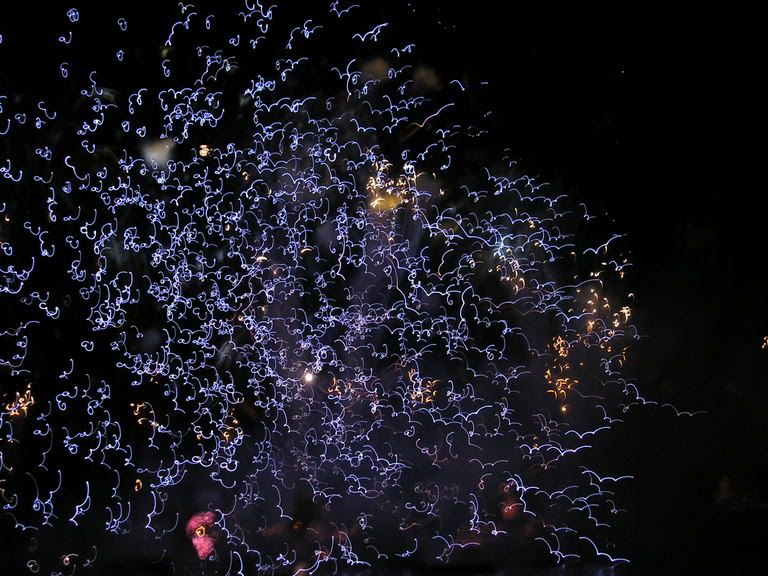 Once again Disney outdid themselves and served up a firework display that was breathtaking! Following the normal 14min. display there was a 3 min. addition of Christmas music featuring red, white and green fireworks. The finale was so grand (and loud!) that it reverberated in our chests! Wow!!! is all I can say!