As hard as it is to believe, the Canadian National Exhibition, known as 'The EX,' is in full swing already! The EX has always been one of those things that I've looked forward to yet at the same time it sadly signals summer drawing to a close. (All too quickly I might add!)
Over the years there have been various groups that I've gone to the EX with. In my childhood, it was an annual tradition for Mom, Dad, my brothers and I to head there. The fun would begin when we boarded the 'GO Train' and anticipation built as the sights and smells of the fair bombarded my senses with almost more information than I could handle as a child! Oh the EXcitement! A day with my family at The EX always began with our trip to Tiny Tom Donuts for delicious hot, sweet donuts generously sprinkled with icing sugar! Yumm!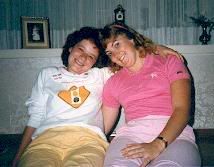 As I grew up, the next EX memory I have is with my friend Joy - I'm guessing around 1981. Again we took the train and enjoyed lots of girl time laughing, chatting, shopping, eating and building memories to last a lifetime.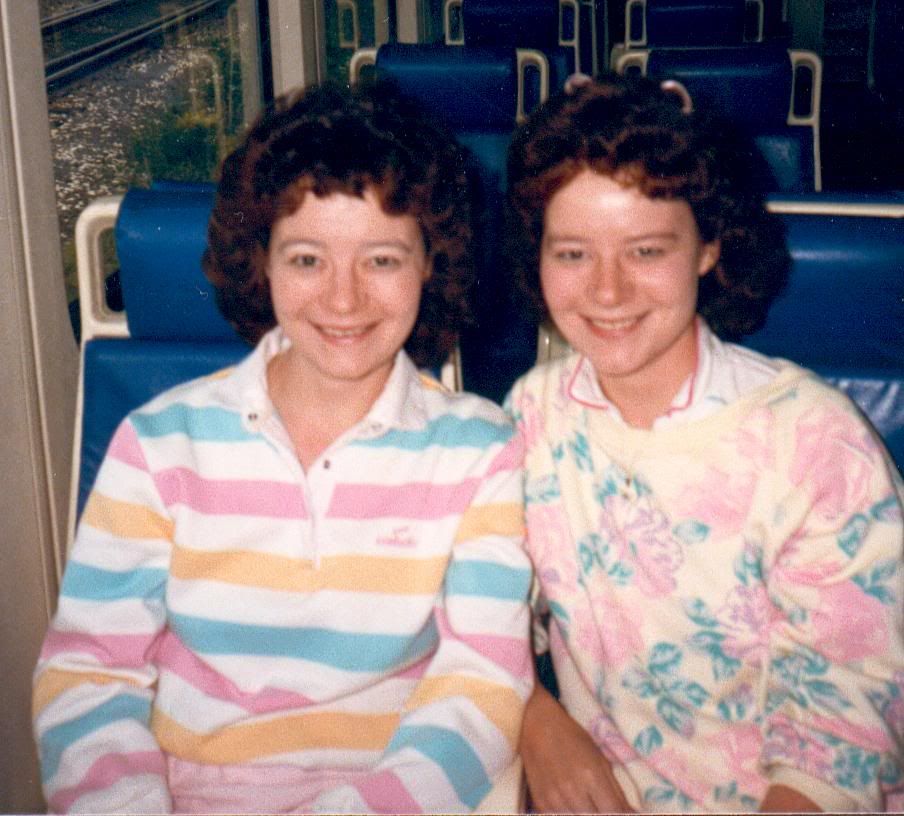 After coming home and sharing the fun we had we decided we'd go again the following year and Japhia would come too! Who would have thought back in 1982 that we would go to the EX on and off together for a number of years? Japhia, do you remember the year a horse refused one of the jumps throwing it's rider? I think we impaled people with flying Candy Peanuts for 10 aisles back as we jumped in fright!
I think after 1982 my trips to the EX took a bit of a break as I went through that 'I'm too cool to go to the EX phase!' What was I thinking???
Thankfully, sometime in the mid 90's I came to my senses and realized what a fun time could be had at the EX and so the annual trek into the city began again.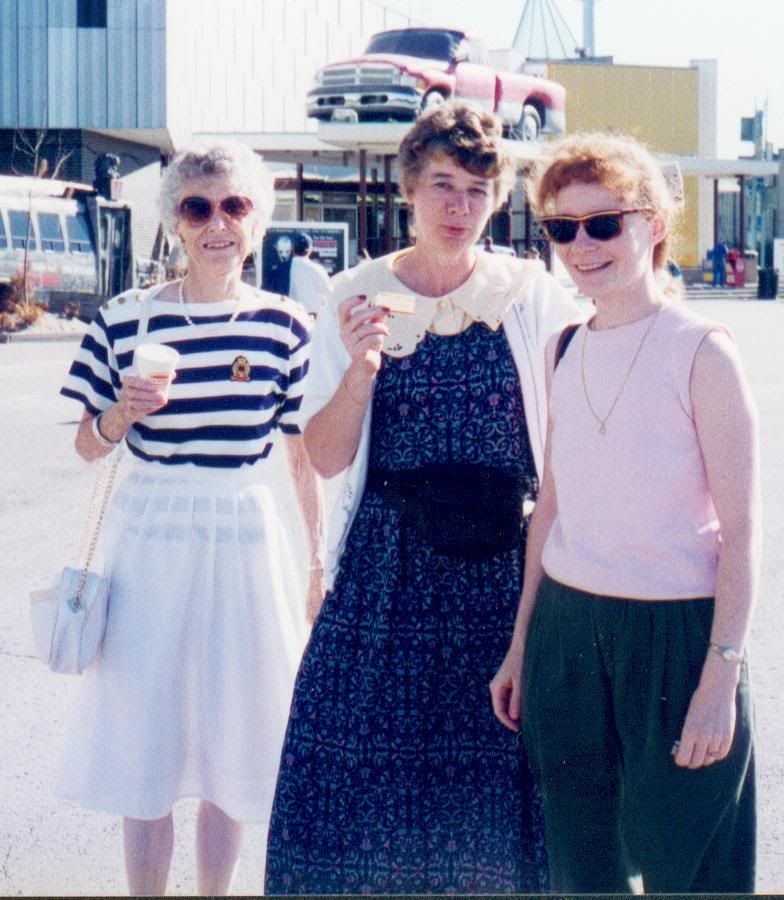 For a number of years Joy, Japhia, Sharon, Grandma and I went together and oh what fun we had! The day would begin with a few games of BINGO which gave our laughter muscles a good workout first thing in the morning! We would also need a trip to the car after our BINGO escapades to haul away the loot we won! Our day would be full of shopping, talking, shopping, eating, talking, shopping and watching the horse jumping competitions! We often decided on our winner of the horse jumping by the colour of their coat or the horse with the cutest name! Wonder why we weren't too successful is predicting the winners?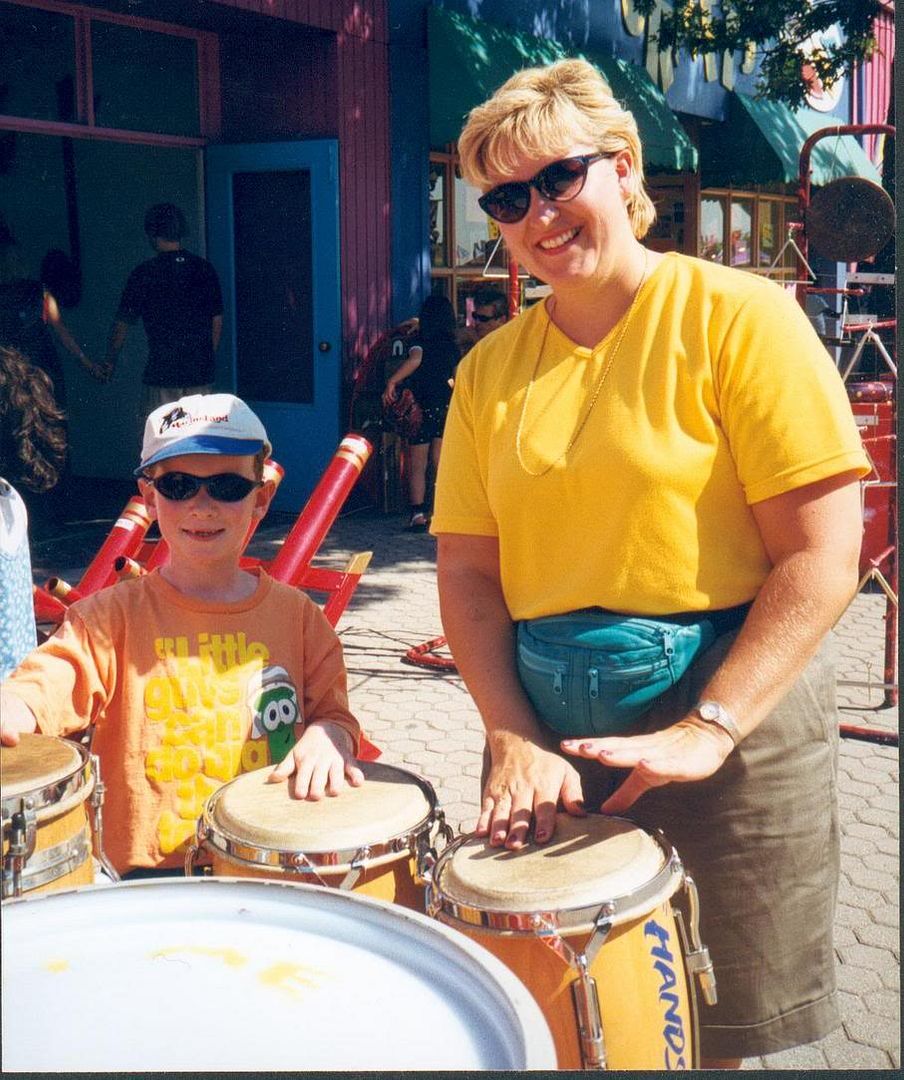 As children began to arrive on the scene our annual trips changed from a 'Girls Day Out' to a wonderful time with the kids. I'm guessing Chris is about 5 or 6 here and he and I are practicing our drumming skills! He's been musical for as long as I can remember!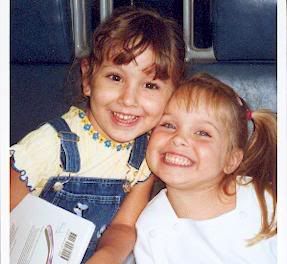 In 2001 and 2002, R, V, Mom and I went together. It was so much fun to experience the EX through the eyes of a child! V was a little more daring than R so would enjoy the little roller coaster while going on the merry-go-round was more R's speed. A day at the EX would never be complete without going the the Eucaneuba Dog Show! Who knew 2 little girls could make so much noise cheering on their team of dogs?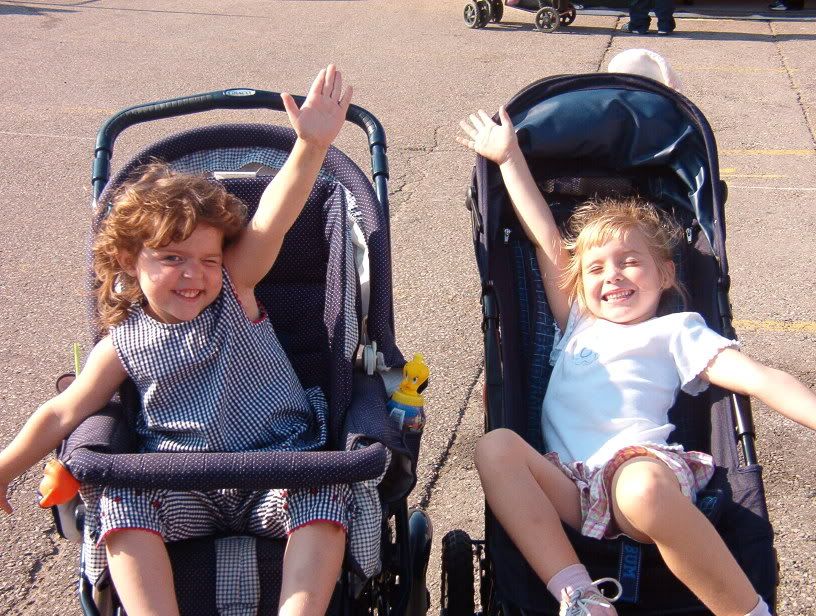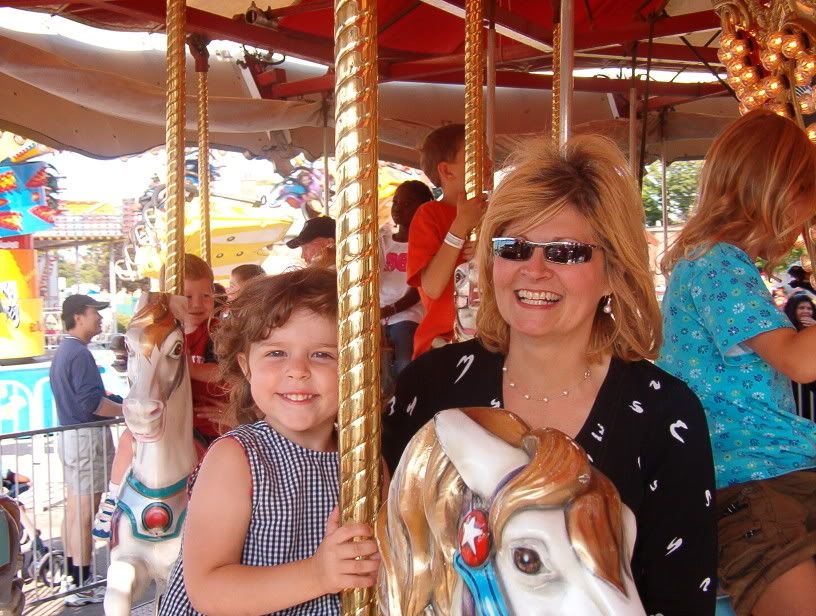 For the past 2 years my friend Cathy and I have taken R and B to the 'fair' (as B calls it) and they've had such fun! Even though this is one of the few times the girls see each other all year they get along famously! Eating cotton candy and visiting the horses seem to be some of the things they enjoy most. Oh yah...and watching Barney! The funny thing is that even now if I go over to visit Cathy in January, B will talk about the fair and R. Yeah! We're building memories of the EX for them too!
Well, this year it will be 2 trips to the EX. One adult trip, one with a child. (R's social calendar is booked the day Cathy, Wes, B and I are going. I don't dare tell her or she'll be so disappointed!)
Yesterday was the trip with my wonderful friend Deb! Can you believe I didn't take any pictures? What was I thinking??? This is probably the 3rd or 4th year we've gone together and it's always tons of fun! We saw a human cannonball which was a sight to see! They said his body goes from 0 to 80km an hour in 1/2 a second! Can you imagine? Sure hope he has a good chiropractor! We also watched a couple of cooking shows which leads to a funny story.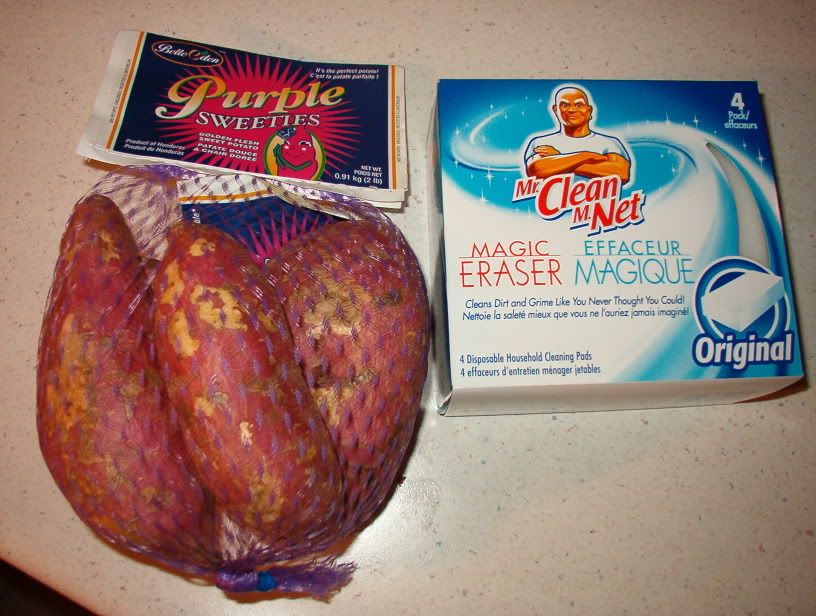 As we were waiting for the cooking show to begin, Deb went in search of recipes. I'm saving seats and the guy doing the show comes over and hands me a bag of 5 sweet potatoes. Now I'd like to try these potatoes but you need to know it's only 12:15 and the day has just begun. Carrying potatoes around all day will get kinda heavy. Hmmm...what to do, what to do? I know! Before Deb gets back I'll put them in her backpack and see if she notices! :o) Hee, hee, hee! Much to my disappointment when Deb gets back with the recipes she decides to put them in her backpack and I was caught! We did have a good laugh about it and did each time she took something out of the backpack that had little bits of potato skin stuck to them! During the cooking show they were giving out prizes. I won Mr. Clean sponges ~ much to the relief of Deb! As they say, a good time was had by all and we plan on going again next year!
Just think...next year I'll probably be within weeks of travelling to China! By the time the EX comes around I'll either have my referral or be waiting (im)patiently for it to arrive! Wow! I couldn't help but appreciate every asian little girl that I saw walking around or being pushed in her stroller. 2 years from now it will be time to begin building memories of the EX with my precious daughter! Amazing!!!