I spent a lot of last evening either chatting with friends on the phone or online. I'm sure none of you are surprised by that!
Also, chocolate was definitely the order of the day! Gotta love chocolate! It's great for celebrating...consoling...feeding a craving. Let's be honest....Chocolate is good anytime!!! Right
Mary-Mia
?
I also stopped at Wal-Mart last night and bought materials to make a tag blanket. My friend Michelle made one for her daughter a few years ago and she and the blanket are still inseparable. I'll post a picture when I finish it, hopefully sometime this weekend.
While at Wal-Mart I found myself wandering into/making a beeline to the baby dept. I looked at, touched, ooohed and ahhed over a number of adorable outfits. So much to choose from but what size? Deciding to play it safe (for today...can't promise about tomorrow) I bought something every Mom needs...diapers!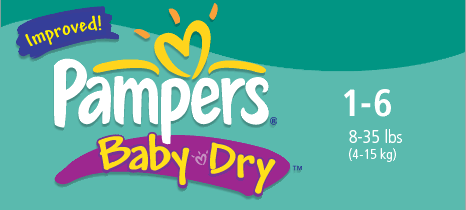 Not sure what size to go with I chose size 3 that fits 16-28lbs. Should my precious
little
bundle weigh more than 28lbs. I'm gonna be in big trouble! Better start weight training today if that's the case!
As I write this it's been a little more than 24 hours since I heard of my approval and I can still be found floating around the office. Still celebrating and still so thankful to God for allowing me the priviledge of becoming a Mom via this extra special way!