Warning!
I'm a Disney fanatic as this post will quickly display. If you're not into
sappy
, you might want to skip this one!
;o)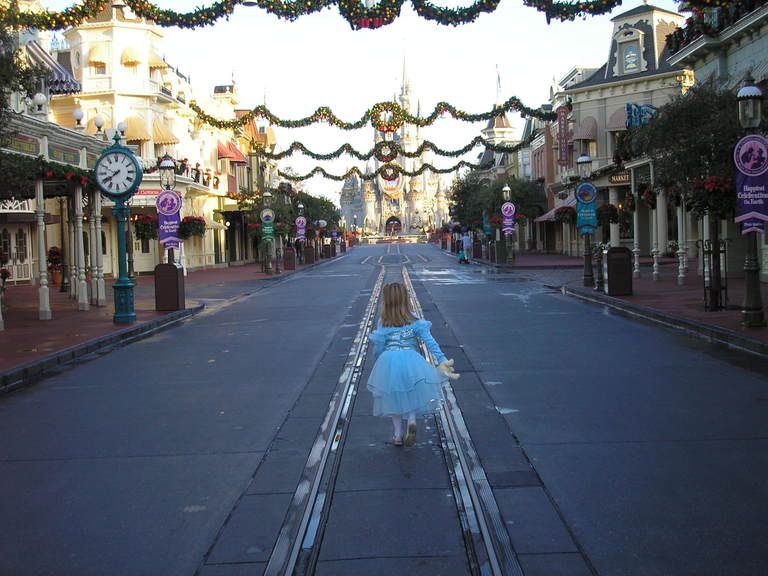 Wednesday dawned bright and sunny. It was a perfect day for my Princess to dine with her Princess friends in the castle! Our coach (literally!) arrived at 7:15 and whisked us away to the Magic Kingdom (MK). This morning was going to be exactly that...magical!!! We were first in line and due to our early dining reservation were able to enter the MK more than an hour before it opened for the day! It was a scrapbooker's dream as I was able to snap several pictures of Rebecca, dressed appropriately in her Cinderella dress and carrying her beloved 'Squeaky Pooh' walking up Main Street without another person in sight! As I tried to focus through the tears that filled my eyes and goose bumps that covered my arms, I took several pictures of my precious niece living out a dream. (Well...a dream of mine. She's too young to know how special this was.) Breakfast reservations at the castle are next to impossible to get as they normally sell out within 3-5 mins. of them becoming available 180 days prior to the reservation date. To be honest, the day I called it was 7:10 when my call was answered by a cast member at Disney Dining so I didn't even ask about breakfast but went right to lunch. She offered me an 8:05 breakfast reservation if I wanted it and I gasped with excitement already planning the pictures! (Ok....ok....it sounds a little extreme but any of you scrapbookers know exactly what I mean! ;o)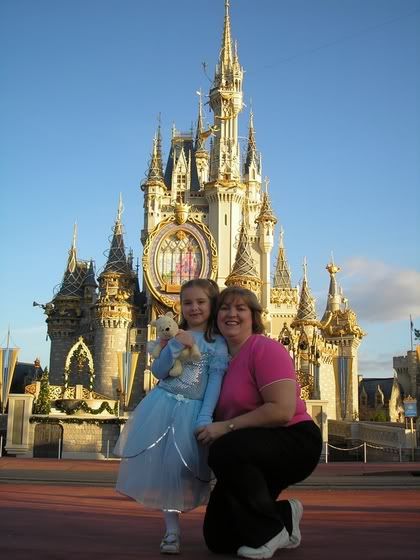 As other people also enjoyed the photo opportunities the empty MK offered, a girl asked me if I'd like her to take a picture of R and I together in front of the castle. As she took my camera, got down onto her stomach(!) to take this picture I immediately commented, 'You scrapbook don't you!' She smiled and said, 'Yes! You too?' We are a crazy bunch but with a picture like this, it's all about getting the perfect angle to capture us as well as the castle in the shot!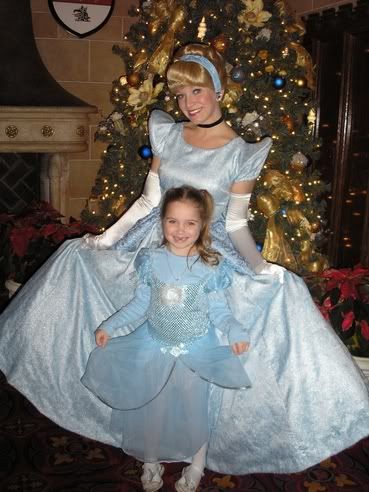 As we entered the grand salon Cinderella herself was there to welcome us, sign autographs and pose for pictures. We were then guided up a winding stone staircase and led to a table that looked out over Fantasyland. Pinch me...I think I must be dreaming!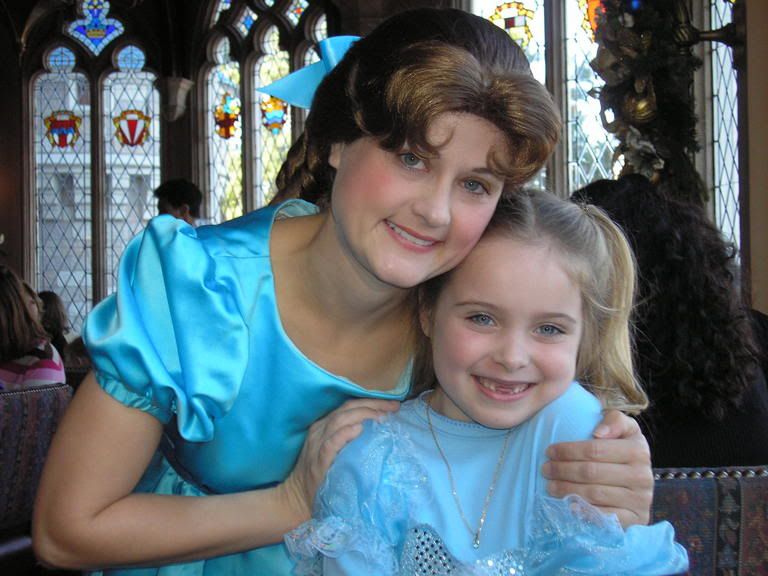 As we dined we were visited by Belle, Mary Poppins, Princess Aurora and Wendy. What fun! Each princess took time with Princess R to talk with her, comment on her beautiful dress, her great colouring in her autograph album and also to pose for pictures. Breakfast was a feast of fresh fruit, waffles, potatoes, eggs, bacon and sausage. A breakfast fit for royalty and for just a moment that was us!
We left 'our' castle just as the park was opening and headed to 'Tinker Bell's Treasures.' I'd read that each morning a child is allowed to wake-up Tinker Bell after her night of peaceful slumber. When we entered the store one of the cast members told us that unfortunately we were a little late and that Tinker Bell had already been wakened for the day. Another member gently commented that he thought Tinker Bell had fallen asleep again so R could have an opportunity to wake her too. They placed a stool beside Tinker Bell's box, handed R a special wand and asked her to tap the box while saying, 'Wake up Tinker Bell' 3 times. Sure enough, upon the 3rd tap bells rang out (like those Disney books on tape I used to read, asking me to turn the page) and right before our eyes, the lights ran up the wall and Tinker Bell was once again ready to meet her public for the day! A fun experience and once again, a memory maker. R was given an official certificate stating that she had officially woken Tinker Bell on December 14, 2005.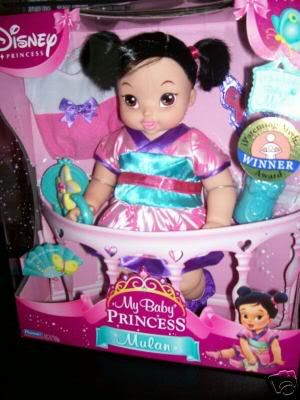 While we browsed the store I noticed a cute little 'Baby Mulan' doll that I decided was just too cute to pass up. I paid for it and then arranged for it and R's certificate to be sent to the package pick-up desk at our hotel. A free service Disney offers for it's resort guests and a nice treat not having to carry it around the parks for the day.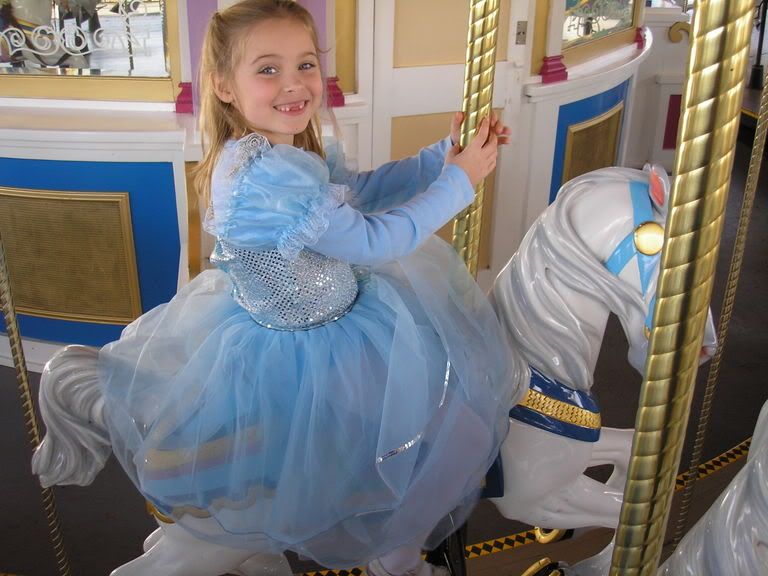 When we left the store the crowds were still small so we decided to ride like crazy! We enjoyed the Many Adventures of Winnie the Pooh, Cinderella's Golden Carrousel, Mickey's PhilharMagic, Peter Pan's Flight and Magic Carpets of Aladdin...all before 10am! (A note to others who may arrive at the MK early - I've been told that Mickey himself rides the very first ride of Dumbo each morning! Had I known that we would have gone there but we have to leave something for next time don't we?)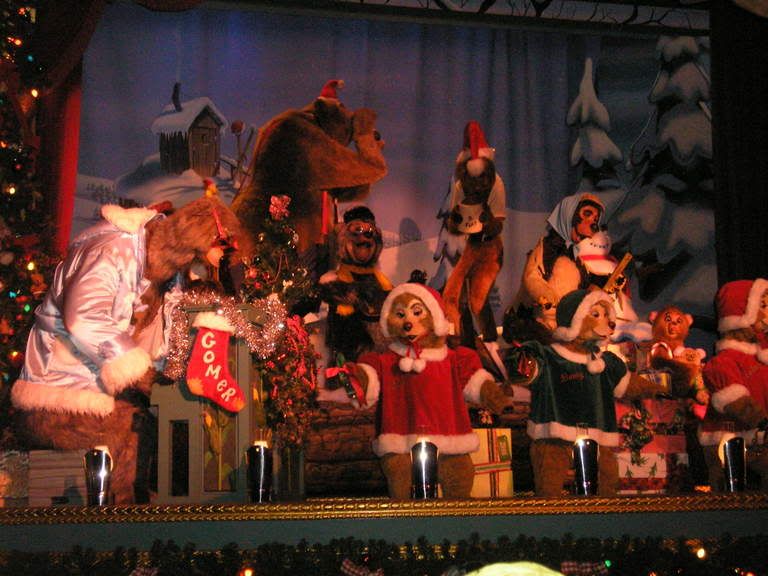 Before leaving the MK for the day we visited the 'The Country Bear's Jamboree.' They were all decked out for the season wearing their Christmas finery and singing Christmas tunes. A fun change.
Deciding it was time to visit Disney-MGM Studios, we hopped on the Walt Disney World Railroad and made our way to the front gates of the park. A monorail and bus ride later we were at the studios! This was R's favourite park last time because it offered many characters as well as it was the home of 'Playhouse Disney.' She was really excited to be there. Ready to be an everyday girl again she traded in her formal attire for shorts and a t-shirt and we were off! First stop was to visit the characters below the Sorcerer's Hat and then off to Playhouse Disney to visit Bear and the Big Blue House. It was a fun to show to watch yet at the same time just a little sad. My little niece is growing up right before my eyes and wasn't quite as taken by the show as last year and chose to happily watch others around her dance to the music rather than dance herself. They grow up so fast!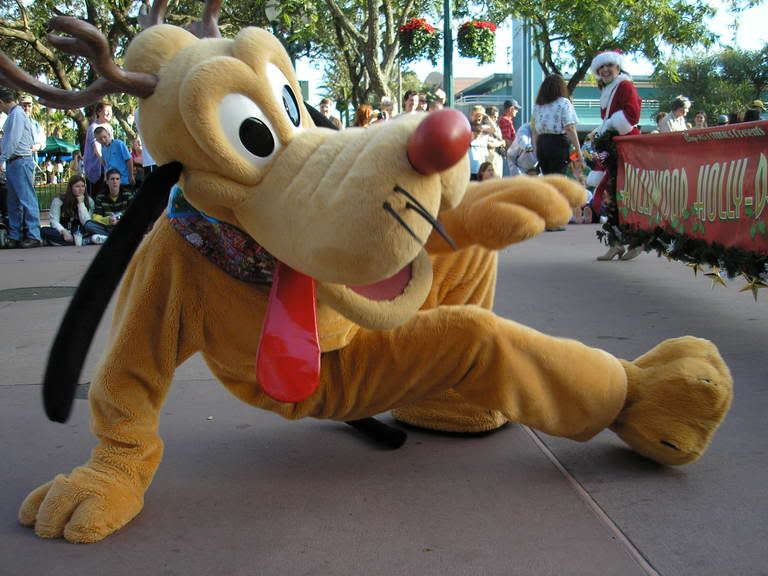 Making our way to Hollywood Blvd. we found ourselves a (comfy?) piece of road and settled in to watch the 'Hollywood Holly-Day Parade.' The characters danced and rode by in cars decked out for the season.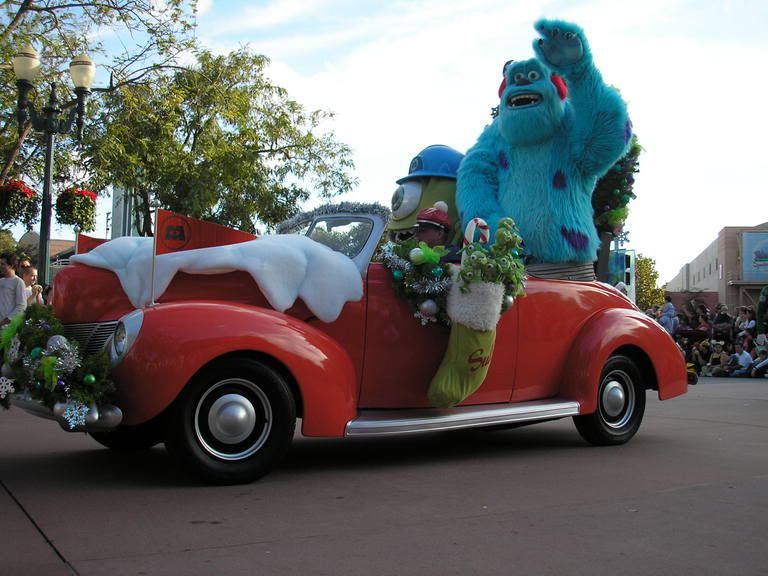 Supper reservations had been booked at 'Hollywood and Vine' for 4:00 so as soon as the parade was over we made our way to the restaurant. We enjoyed the buffet supper which was part of the 'Fantasmic Dinner Package' which provided us with priority seating later that night for Fantasmic.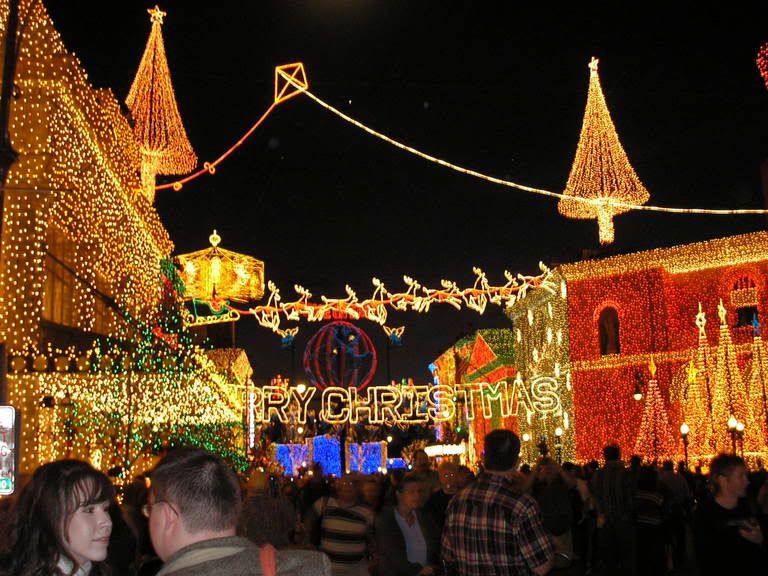 After supper we made our way to New York Street at the back of the studios. At this time of year New York street is host of the 'Osborne Family Christmas Lights.' With the flip of a switch R and I (and thousands of other people) were quickly surrounded by over 15,000,000 (yup...15
million
!) Christmas lights! It was an event that caused me to gasp out loud! What a beautiful sight! Pictures just don't do it justice is all I can say.
From New York Street we made our way back to the front of the park and found our seats for Fantasmic. I was so glad to have taken advantage of the dinner package so as not to worry about finding seats for us. The last time we were here we'd arrived 45 mins. before to the show only to find that all of the seats were taken and we had to stand throughout the 25 min. show. Holding a 5yo for 25 mins. was not my idea of fun. The show is a great display of fireworks and old Disney movies shown on fans of water that are sprayed into the air. Quite a sight! Mickey is the star, fights off many of Disney's worst villains and comes out victorious at the end. It's a great show and just one more way to view fireworks...Disney style!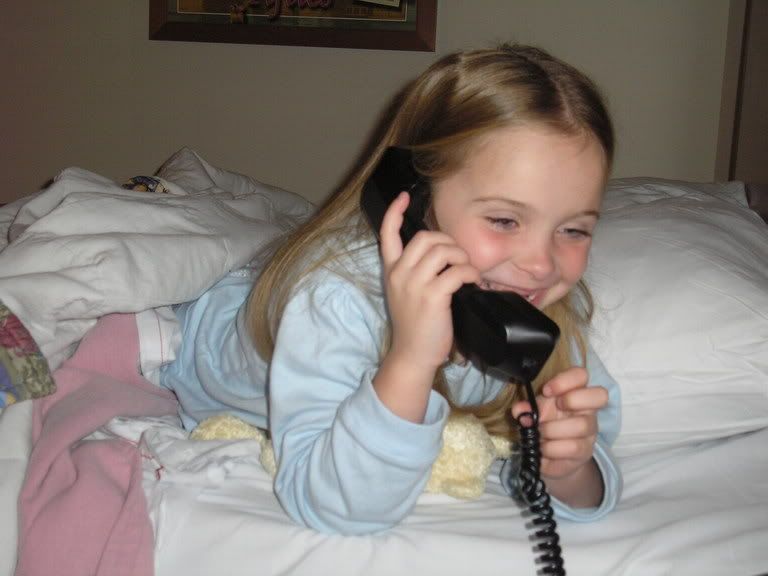 All in all it was a fun, long, eventful day filled with a boatload of new memories. As you can tell by R's eyes, she was anything but tired when she climbed into bed that night! Here she's excitedly telling Daddy and Mommy about some of her Disney adventures!