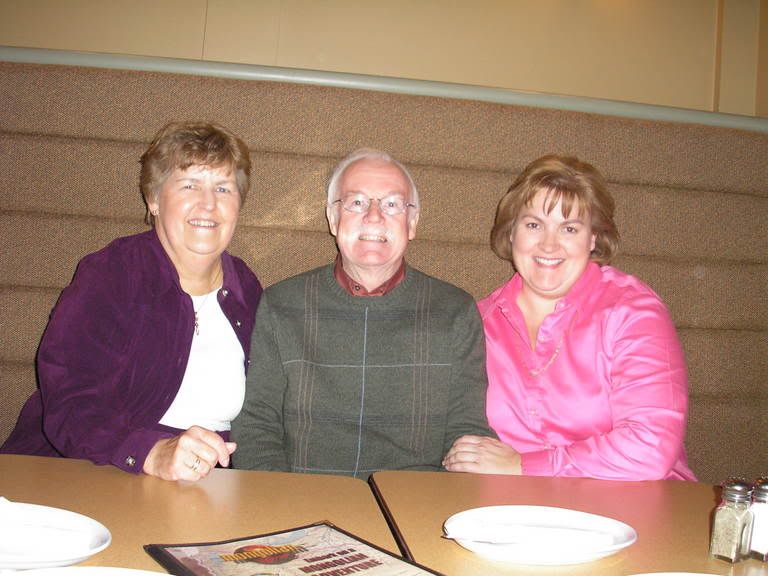 Sunday afternoon we celebrated Mom's 65th Brithday! Happy Birthday Mom!!! Her birthday was Friday but trying to get everyone together in December is a feat! We went to the Mongolian Grill which is a neat restaurant. It's specialty is stir-frys and each person creates their own. You can add noodles, meat, vegetables, sauces, spices, the works and then they grill it on a huge grill while you watch. Kinda a unique restaurant and one that can find something to suit the palate of even the pickiest eaters.
While waiting for David to arrive Becca took this picture of Mom, Dad and I together. Great picture Boo! She's only 6! Hmmm...maybe a scrapbooker in the making? I was really happy with this picture and plan on sending it to China as one of my dossier pictures.
Lunch was a great time of visiting together and celebrating Mom! Dad likes to tease her that now she's an official Senior Citizen just like him! The funny thing is I remember distinctly when my Grandpa Ryan turned 65 because it meant he could get into the Ontario Science Centre at a lesser rate. Wasn't that just yesterday???