Morning came early Saturday as I got up at 2:30am after only a little more than an hour of sleep. Oh well, too excited to sleep anyway! Mickey and Minnie were waiting for our arrival!
Rebecca was excited and did really well saying good-bye to Daddy, Grandma and Grandpa. Our flight left Toronto at 6:25am and we landed in Orlando to a warm, sunny day around 9:20.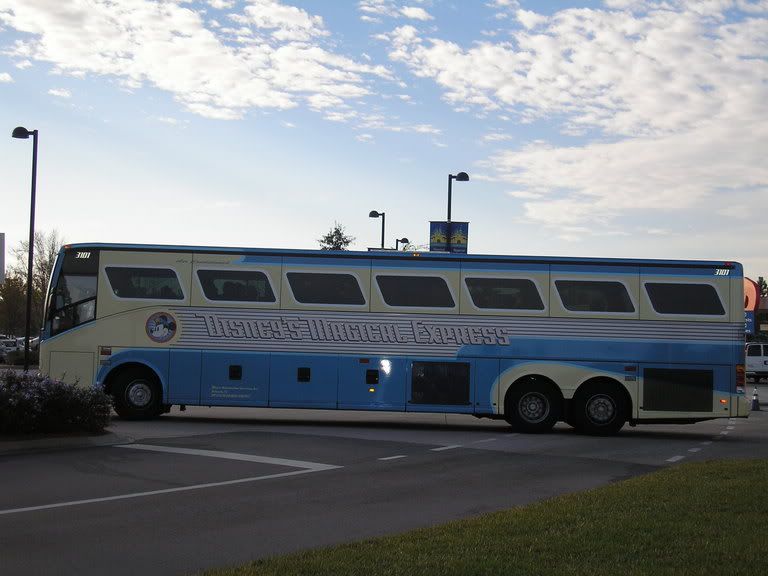 It took us about 2 hours to get to the hotel (went throught Customs in FL rather than TO) and by that time Rebecca had already made a couple of friends. Disney currently offers complimentary transportation called the, 'Disney Magical Express' so our luggage was taken care of for us. We were dropped off at the front door of Pop Century.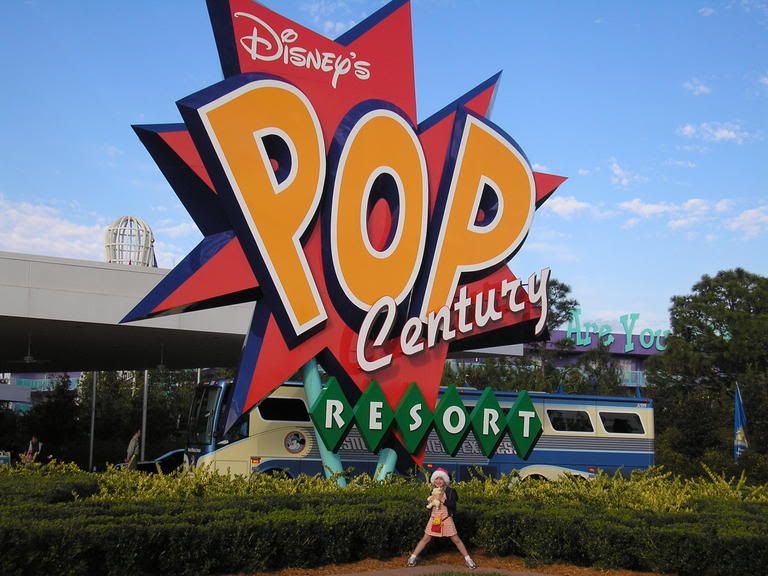 Check-in went smoothly and we were ready to go! Since our room wasn't quite ready yet I checked our carryon luggage with the luggage department and we took the bus to Magic Kingdom (MK). The ride to MK is about 15mins. from Pop Century (PC) which is the furthest park from our hotel. Disney's transportation is super efficient (as is most everything Disney does) so we didn't wait long for our bus. Busses run every 20 mins. so you never have to wait long.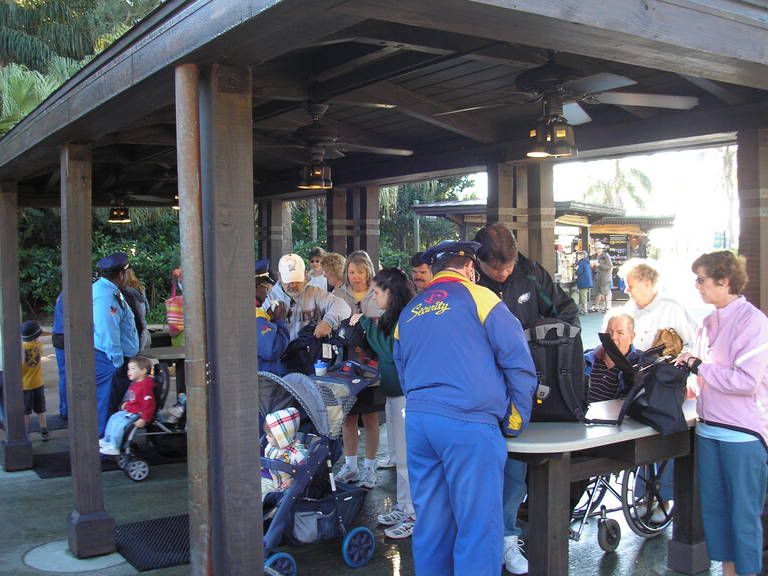 Upon arriving at MK we had a bags checked (a normal process since 9-11) and we were off! Becca was so excited and bounced most of the way from the bus to the park! Minnie was right inside the gate
(Minnie)
so she was our first stop. Rebecca had coloured pictures of the characters for her autograph album and Minnie was suitably impressed!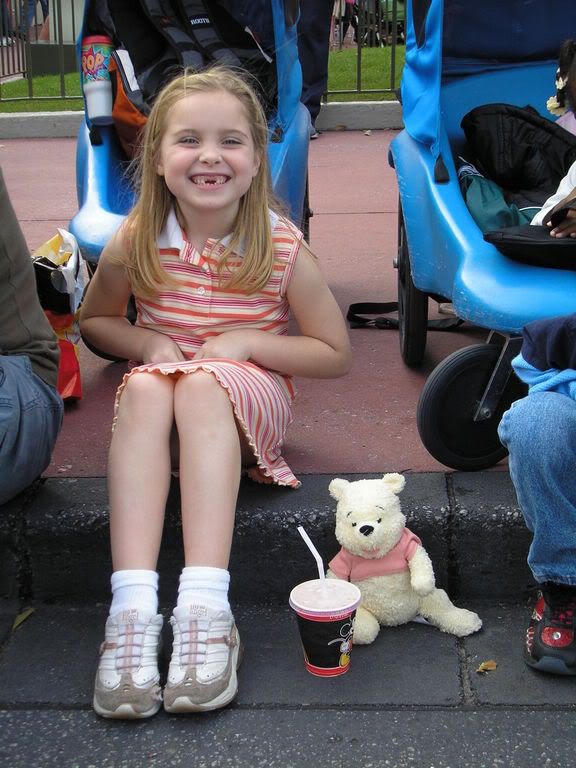 On our last trip R's favourite souvenir was a cute little Pooh stuffy who she named 'Squeaky Pooh.' Unfortunately Pooh was lost sometime over the past year and a half so replacing him was top on our priority list. Thankfully Pooh's Thotful Shop had lots so we were off to a good start. The park was somewhat full that day being that it was a Saturday but still the waits were short compared to what they could have been.
Our first ride was our traditional, 'It's a Small World!' Last time we were here they closed it the day after we rode while they totally refurbished it; a project that took 9 months. (At the time Rebecca asked where all the boys and girls from the ride would go while Mickey fixed their home. Too cute!) This time we called Grandpa on the cell phone while we were riding the boat. If we were going to have that song in our heads all day we might as well have company! :o)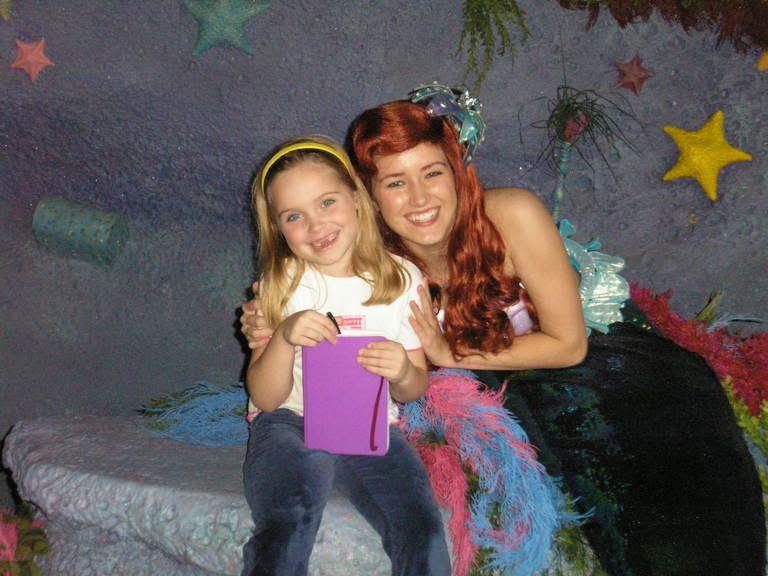 We then rode the Winnie the Pooh ride, Cinderella's Carousel, Dumbo and met Ariel.
By this time it was early evening and we decided to make it an early night since tomorrow would be a full day and evening with of lots of excitement! We were both asleep by 8:30 and slept until 7:30 Sunday morning. Will share more about Sunday later....