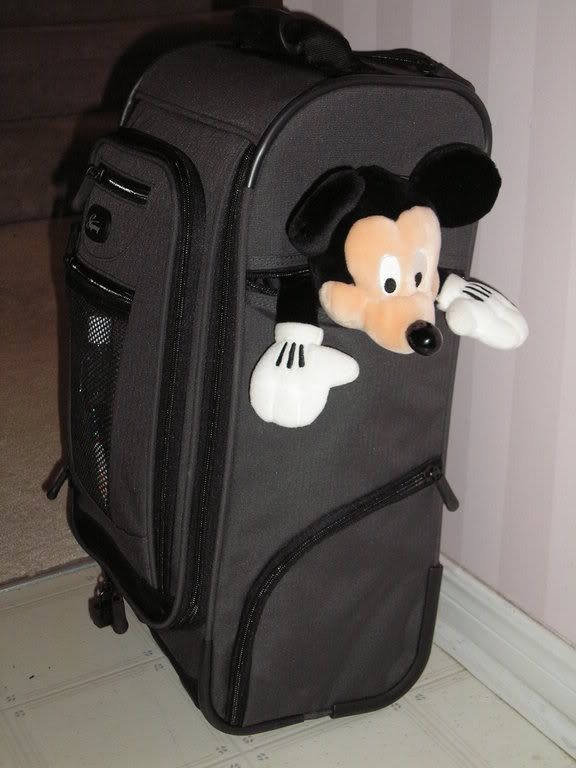 Mickey is packed and ready to go! Only 1 more teeny, tiny sleep to go. Less than 2 hours sleep it will be! Yikes! What am I doing updating my blog? Am I crazy? Maybe a little but I am also really excited!
In packing for the 2 of us this past week I've come to the conclusion that I'm in HUGE trouble when it comes to packing for China next year! (The suitcase pictured to the left is only my carry-on! I also have 2 huge suitcases packed.) For China I'll need: clothes, diapers, formula, medecine, bottles, toys....Uh oh!!! I'll be looking for packing tips for sure! Hmmmm...How important are diapers, really? :o)
Talk with you soon! I'll be back with stories, pictures, memories and more when we return!