Wow! What a fun weekend packed full of great stuff...just the way I like a weekend! Hope you had an enjoyable one too!
Friday night my friend Deb and I went to a Steve Green concert in Toronto.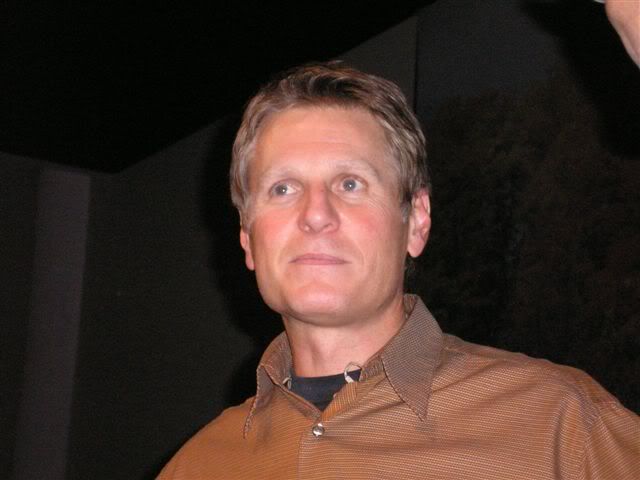 Ahhh...a little piece of heaven on earth! Now Steve is a wonderful singer, but that's not what I enjoy most about his concerts. What I enjoy most is his humble spirit and the opportunity he gives us to praise the Lord along with him. It's a real treat! If you ever have an opportunity to see him in concert I'd recommend you do. You won't be disappointed.
After the concert I began a weekend of babysitting for friends. The 2 older girls are 14 and 12 and were a HUGE help! The little boys are 6yo and 17 months so tend keep me on my toes. My initiation to the weekend happened about 1/2 hour after I got to sleep. I woke up to crying and figured it was the baby. Nope! It was the 6yo who greeted me with, 'I barfed' as I entered his room. Yikes...my nose quickly told me he was telling the truth! So, after changing the sheets, taking off the comforter, tucking him back in and starting a load of laundry at 1am, I was back to bed for what would be a peaceful sleep.
Saturday began with a Tim's run with the baby at 7am hoping to allow the girls to sleep a little longer with the baby out of the house. We had fun watching the cars and trucks go through the dirve-thru and enjoyed some one-on-one time. The day was later filled with ordering tickets for, 'Disney on Ice - Monsters, Inc', skating lessons, 'Chicken Little' and was topped off by attending a surprise party for a special friend, Heather Lynn, who turned 40! (She and I are only about 7 months apart in age but you have to know I rubbed in her being in an entirly different decade from me right now! Don't worry Heather...I'm right behind you.) It was a wonderful evening shared with many friends.
The weekend wrapped up Sunday with teaching Sunday School and attending church followed by a quiet afternoon.
When I got home it was time to get busy again preparing for the Social Worker's visit this Thursday morning. My current scrapbooking/storage/filing/sewing/everything! room will become the baby's nursery so there is a lot of cleaning to be done! I'm making headway but it's a slow process.
Gotta run for now....more garbage bags to fill and items to put aside for a garage sale in the spring.