I'm excited to tell you that my homestudy was completed on Friday! Signed, sealed and is currently with Canada Post on it's way to my agency in Tornoto. Many steps have taken place for this event to come about (4 visits with Social Worker, physical, blood tests, criminal record check by local police, fingerprinting, RCMP check, many articles and books read with corresponding assignments written, plus reference letters written by my parents, friends and employer.)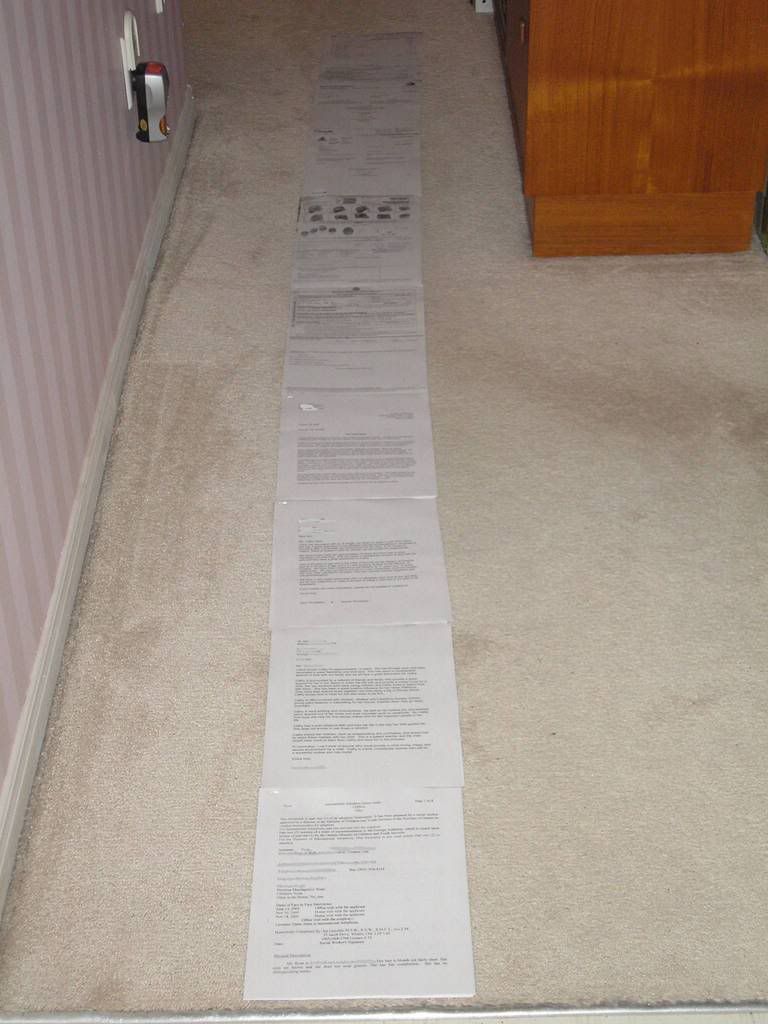 The beginning steps of the adoption process are often referred to as the 'paperchase' and as you can see by this picture it's easy to understand why. This represents about 75% of the documents that have been accumulated so far and are currently on their way to Open Arms.
Today's responsibility was to read and sign a legal contract with Open Arms (OA) officially requesting/allowing them to act on my behalf of the adoption. With this signed document they can now begin to officially act on my behalf and get this adoption moving!
Once OA receives my homestudy they will review it for completeness. When it is in order and all accompanying documents are confirmed, it will be sent to the Ontario Ministry of Community and Social Services for their approval. All going well, it should be on it's way to the Ministry by next week. I'll keep you posted.